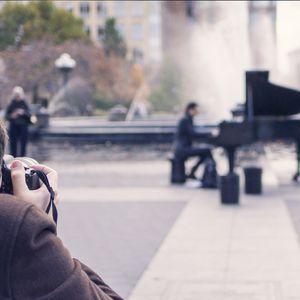 What We Do.
VIDEO & CINEMATIC SERVICES : Ranging from black tie events with symphonies, to corporate commercial productions, and even blazing trails in the great outdoors, our crew captures and renders your product to the highest quality!
AUDIO DESIGN & COMPOSITION : With expert attention, we focus our boutique design to specifically target your branding to your audience.  Our multiple facilities accommodates full live tracking, mixing, songwriting production, audio and video restoration, scoring to the screen, and beyond.
FIELD RECORDING : Our mobile recording rig allows us to handle on site video and audio sessions for commercials, corporate productions, interviews, sampling, and more. 
DRONE OPERATION : Corporate, Action, FPV, Cinematic
WEDDINGS : Highlight and Full Ceremony/Reception 
We tell your story through audio and video!